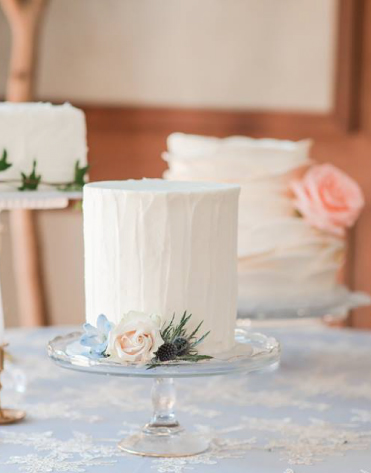 Incredible Edibles Bakery
...understands your need for a professional, worry-free event. We listen carefully and bring your ideas into focus. Whether entertaining at home or at one of Hampton Roads premier locations, we'll create an event to remember!
Incredible Edibles has baked in the Hampton Roads area since 1989 and has enjoyed working with hundreds of brides in planning, designing and delivering their very special cakes.
Whether it is a cake that you have always visualized or one of our custom designs, we work very closely with you to provide your own dream cake for this very special day.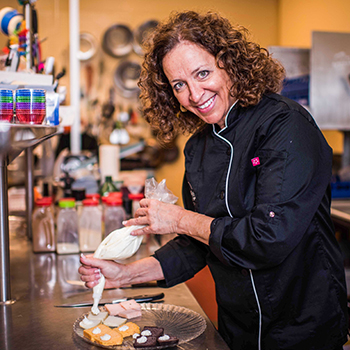 Debra Miller has been baking since she was 7 years of age. As a young child she watched (and enjoyed) the pastries and baked goods that her grandmothers and mother made. There was always a pie, cobbler, cake or cookies freshly baked on the kitchen counter. She read and studied her mother's vast cookbook collection and in college began a long period of self-taught French pastry baking, with croissant dough rising on any free table surface of her college apartment. She opened the bakery in 1989 and her long history of baking became the cornerstone of her philosophy that the products should taste as good as they look. The bakery creations blend both vintage and modern aesthetic elements that please even the most discerning clients.
Favorite Flavor: Almond Pound Cake with Buttercream filling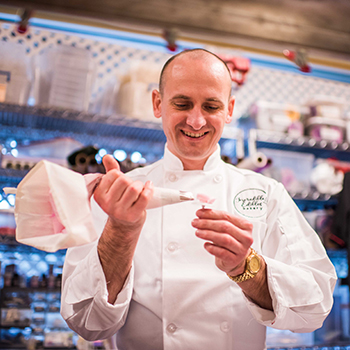 Kamil came out of the sky and fell into LA to continue his lifelong career of coaching Ballroom Dancers all over the world. He came to the east coast in 2005, where he and Debra met, and the rest is baking history.
Favorite Flavor: Orange Creamsicle with Bavarian filling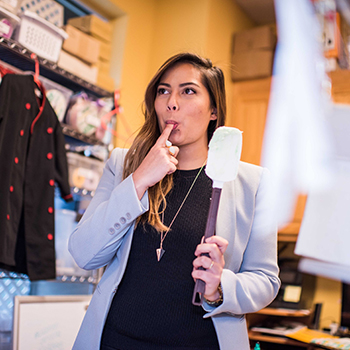 Kristina is our professional taste tester! She roams the kitchen looking for scraps of hummingbird cake. Her keyboard is always sticky while she works on her latest marketing scheme.
Favorite Flavor: Hummingbird with classic buttercream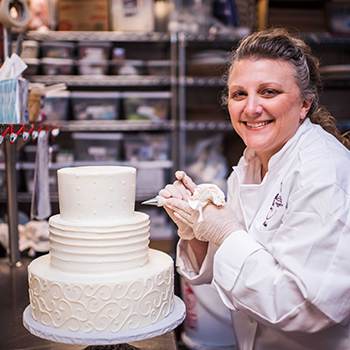 Monica has been with the company for over 20 years. A self-taught, buttercream master, her steady hand is responsible for those intricately designed cakes everyone has come to know us by.
Favorite Flavor: Butter Pound cake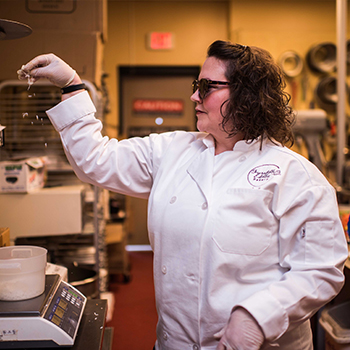 Carolyn has a heart bigger than our 14 inch pans! She puts her heart and soul into every cake she whips up. Whether you are in the tasting room or the back of the kitchen, you can hear her bright and sunny self laughing up a storm!
Favorite Flavor: Strawberry with fresh strawberry filling